Spect-Act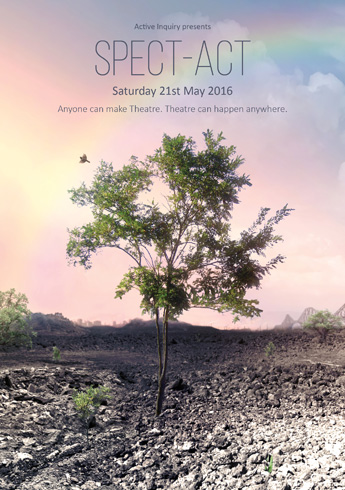 "I want the Spectator to take on the role of Actor and invade the Character and the Stage. I want them to occupy their own space and offer solutions" Augusto Boal
Spect-Act is a two-year project with the goal of developing a network of Theatre of the Oppressed companies in Edinburgh. The techniques of the Theatre of the Oppressed blur the lines between actor and audience and offer a space for dialogue and building knowledge.
Active Inquiry has been working with groups from The Bethany Trust, Shakti Women's Aid and The Alma Project to create unique pieces of theatre exploring issues of relevance to the participants.
Thank you to everyone who came along to our public event on 21st May.
The podcast from this event is now available. For more information about getting involved with Spect-Act please contact us.
InterAct
This on-going project in partnership with The Thistle Foundation has now been funded by the Scottish Government for three years with the aim of rolling the programme out across Scotland. Working in schools across Edinburgh and Midlothian this project uses drama work with disabled young people to explore thoughts, emotions, concerns, opportunities and options in the transition from school.
TOgether
This project brings together Theatre of the Oppressed companies from across Europe for training and sharing of practice. We have also developed an International Play, Hotel Europa [download pdf booklet], which explores the European crisis and the difficulty of challenging neo-liberal capitalism from inside the system. After a successful run as part of the Edinburgh Fringe Festival in August 2016, the next performance of Hotel Europa will be in Barcelona in March 2017.
"Hotel Europa lays bare the truth - we're trapped in something we didn't all choose, but only together can we escape it" Broadway Baby
Read the full 4 star review here